NORTH IVAR MEDIA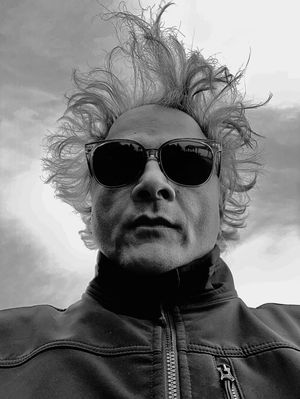 North Ivar Media offers services in AV digital music creation, rights management, clearances, research and music consultation for AV media production and has expanded its services to include digital media post production - photographic and video editing, using Adobe Creative Suite, Apple and Avid software.

Bret Archangel Menezes runs the publishing affairs of North Ivar Music and the creative direction of its imprint label, Race of Tan Records.

He was formerly based in Los Angeles as a TV and theatrical composer, and music supervisor for SONY TV and Columbia Pictures Television, specifically for Merv Griffin Enterprises, overseeing music production and creation with music director, Mort Lindsey (Judy Garland, Barbra Streisand) for JEOPARDY!, WHEEL OF FORTUNE and various pilots, along with music business administration, while attending UCLA (composition, musicology) and International College (paralegal, entertainment law). North Ivar Avenue was the street that Bret lived on when he arrived in Hollywood - under the famous sign and beside Capitol Records on Vine Street.

Bret is now based in Toronto. He has taught music business and production at several Toronto colleges, has numerous award-winning tracks to his credit and has scored for feature and documentary film, new media web, TV shows and advertising agencies.

North Ivar Media - NIM - offers clients unique original custom music production services and one-stop licensing rights usages for any production budget. 
NIM offers a diverse genre of musical idioms to meet all production budgets, with ease of use: one stop all-rights music usage, mastered and ready to sync to picture in post production, or customized for specific production requirements.

Bret is now representing a variety of LA and Toronto based award-winning industry composers and music producers in placing their library music catalogs in the ever expanding online new media digital AV marketplace. Perfect for budget conscious producers of web, gaming and advertising media.

Please contact North Ivar Media for further service details, links to our music catalogs, references and clients, and a list of available composers and producers.

Thanks for checking us out!